Senior Managers
Val Mindak
President & CEO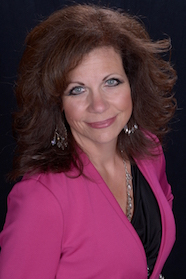 Since 2009, Val Mindak has served as Park City's CEO and President, leading the credit union's mission of "helping members fulfill their dreams while serving our communities." Her commitment to serving employees and nearly 20,000 members with excellence has been the driving force behind Park City's recognition as the Mid-Size Business of the Year for two years running.
A financial services veteran, Val gained 23 years of experience as the Chief Operating Officer of Connexus Credit Union in Madison, WI. During her tenure at CCU, she furthered her professional education by studying at Wharton, Darden, and Cornell Universities, ultimately achieving the credit union industry's top designation, Certified Chief Executive Officer, in 2004.
In addition to her role as an Executive Member of the Wisconsin Credit Union League's board of directors, Val also serves as the Chair of the Governmental Affairs Committee, where she represents the interests of Wisconsin Credit Unions statewide. Most resently, Val has been appointed to the Federal Reserve Bank of Minneapolis advisory council, where she provides perspective from the perspective of thrifts, credit unions and banks in the Ninth District. Her example of service also extends beyond her work with credit unions, as evidenced by her involvement with Ascension Hospitals, the Merrill Chamber of Commerce, Good Samaritan Foundation Board, and Merrill Rotary.
From professional pursuits to personal endeavors, one quality that distinguishes Val is her willingness to embrace sentimentality towards her members and friends. As she pours herself into serving her community, she cherishes anytime someone remembers her as fondly as she remembers them, and she has kept every note, card, gift, badge, and letter that she's ever received.
What defines Park City? Committed
Jack Mikunda
Chief Operating Officer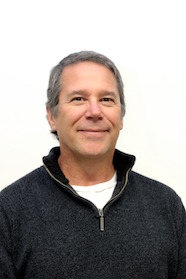 As Chief Operating Officer (COO), Jack Mikunda is responsible for taking Park City's mission and making it a reality. By overseeing the day-to-day operations of the credit union's retail, lending, and collections departments, he works to ensure every aspect of a member's banking experience demonstrates the company's commitment to personable, professional service.
After beginning his financial career with Thorp Finance in 1981, Jack brought his lending and collections experience to the Park City team in October of 1983. Since that time, he has worked as a Loan Officer, Collector, and an Underwriter. The experience gained in those roles prepared Jack for his successful advancement to supervisory roles that include Branch Manager, VP of Information Technology, EVP of Lending/Collections, and currently, COO.
Outside of the office, Jack likes to spend his downtime traveling, camping, and boating with his wife, Shannon. They also enjoy visiting with their sons, Jerrod and Jordan. As an active member of his community for more than 30 years, Jack has served on virtually every community committee, taking leadership roles that included his term as President of Somo Fish and Game Club. Based on his role as the founding President of the Tomahawk Optimist Club, it should come as no surprise that Jack lives by the motto "Every day's a holiday, and every meal's a picnic."
With decades of financial industry experience under his belt, Jack continues to be driven by a deep sense of gratitude. He understands that members are a vital part of a successful credit union, and he is thankful for every Park City member who allows his team to serve them.
What defines Park City? Family
Melissa Wrycha
Chief Retail Officer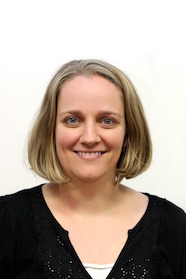 As the Chief Retail Officer, Melissa ensures member service standards are followed at each Park City branch and across every delivery channel. Approaching day-to-day situations with an optimistic, glass-half-full mindset allows her to create a positive credit union experience for employees and members alike.
Since joining Park City as the Vice President of Marketing and Business Development in April of 2012, Melissa has demonstrated the ability to not only set ambitious goals for herself and her team but to exceed those goals.
Working in the financial services industry for more than 15 years as a Personal Banker and a Branch Manager has given Melissa valuable knowledge and insight. Her experience as a Certified Master COACH has helped her effectively communicate that knowledge to her teams.
Through various credit union initiatives and service projects, Melissa encourages her fellow Park City team members to become personally involved with the improvement of their communities. While these endeavors may require hard work, they give her the opportunity to apply one of her favorite quotes: "Be grateful for all the obstacles in your life. They have strengthened you as you continue with your journey."
Based on her previous involvement with Lincoln County Partners in Education (PIE) and the Tomahawk Optimist Club, Melissa's positivity can be seen in her personal pursuits as well. Whether she's exploring Wisconsin on short weekend trips with her family, or simply showing her fun-loving footwear preferences ("Life's too short for boring socks."), Melissa consistently sets an example of finding joy in life's smallest details.
What defines Park City? Family
Janet Schreiber
Vice President of Human Resources and Administration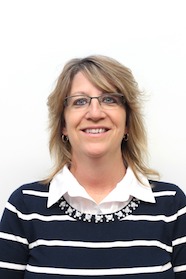 As Vice President of Human Resources and Administration, Janet Schreiber understands the importance of having a great management team, treating co-workers as respected family members, and recognizing employee strengths by providing opportunities for growth.
Her day-to-day responsibilities involve the development, implementation, and management of HR policies for the credit union. She has a primary focus on wage and salary administration, performance appraisal programs, and employee relations. Working closely with the CEO, Janet keeps a steady eye on the credit union's strategic plan, ensuring the company complies with the latest state and federal regulations and is offering a wonderful work environment for staff.
Starting as the Executive Assistant, she advanced to the position of Human Resources Manager before accepting her current role. With a strong business background in accounts payable, accounts receivable, and customer service, Janet bolstered her expertise by studying courses in human resources and development through the Society for Human Resource Management.
Along with her husband, Tim, Janet enjoys camping, bonfires, and spending quality time with friends and family, including their daughters, Jennifer and Amber. When Janet finds time to relax, she enjoys shopping, card stamping, collecting country décor, and interior decorating.
For inspiration and motivation, Janet draws on the wisdom of her two favorite quotes: "Nothing is impossible – the word itself says I'm possible," and "You are stronger than you seem, braver than you believe, and smarter than you think."
What defines Park City? Opportunity
Branch Managers
Becky Jaecks
Branch Manager - Tomahawk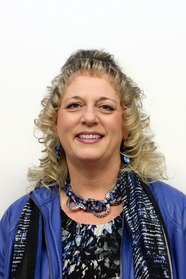 Becky Jaecks doesn't sweat the small stuff. At the same time, the Branch Manager for the Tomahawk office pushes herself and others to move outside of their comfort zone. Under her leadership and direction, she leads the branch to meet service and operational goals while building strong membership relationships.
Becky joined Park City Credit Union in 2013 as an MSR Supervisor and later served as a Financial Resource Manager. At her previous employer, she spent 27 years in business operations where she honed her skills in on how to build customer confidence and loyalty while driving sales and profits.
On the weekends, you can find Becky in her garden, antiquing with her husband, or enjoying her familys' company.
Becky credits her personal and professional success to having a positive attitude. She thinks Robert Brault said it best: "Enjoy the little things, for one day you may look back and realize they were the big things."
What defines Park City? Excellence
Stephanie Greeneway
Branch Manager - Minocqua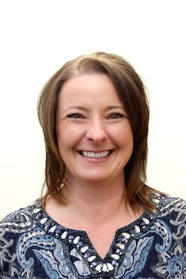 As Branch Manager, Stephanie Greeneway oversees many things, such as deposit and loan growth, controlling expenses, staff development and business partnerships. Fast-paced and down-to-earth, she leads the Minocqua branch to be as creative, fun and inspiring as it can be.
For Stephanie, member satisfaction is always top of mind. She began her career at Park City Credit Union as a Member Service Representative and would later become an MSR Supervisor. Earlier, Stephanie worked 22 years for one of the leading producers of coated papers in North America, NewPage Corp., which later consolidated into Stora Enso.
Stephanie and her husband share a great love for the outdoors, including fishing, camping and snowmobiling. She volunteers as Treasurer for the Northern Hornshoe Trails Snowmobile Club and is an ambassador to the Minocqua Area Chamber of Commerce.
She keeps life in check with a favorite quote: "Man did not weave the web of life; he is merely a strand in it. Whatever he does to the web, he does to himself."
What defines Park City? Dedication
Melinda Schultz
Branch Manager - Rhinelander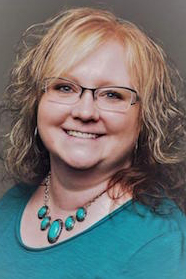 As the Branch Manager of Park City's Rhinelander location, Melinda Schultz understands how important it is to create a welcoming and positive banking experience for the credit union's members and staff alike.
Before joining the Park City team in September of 2017, Melinda served members at Prospera Credit Union for more than 15 years. During that time, she gained valuable experience in roles that include Supervisor, Relationship Manager, Internal Operations Specialist, and Senior Processor. Melinda's wide range of responsibilities helped her gain the knowledge and understanding that allow her to manage branch operations with confidence.
When she's not working, Melinda enjoys spending time with her husband and their fur babies. With hobbies that include skiing, camping, kayaking, canoeing, and traveling, it's easy to see why Melinda lists her favorite quote as, "Be running when the sand runs out."
What defines Park City? Opportunity
Jeremy Essex
Call Center Manager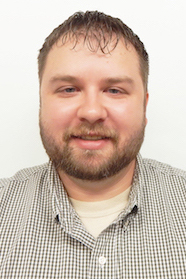 As a Call Center Manager, Jeremy Essex knows the importance of making good impressions and providing high-quality support for members of Park City Credit Union. Overseeing the Park City Call Center involves managing his department's goals and expectations, along with looking for opportunities to assist other teams within the organization.
After working with West Corporation for more than ten years, Jeremy joined the Park City family in August of 2017. He brought a versatile skill set that ranges from staff coaching and monitoring to reporting and implementing new policies and procedures. Over the course of his career, Jeremy has been recognized for his professional achievements, earning STAR and COIN awards.
Jeremy enjoys spending his free time experiencing all that Wisconsin's great outdoors has to offer—specifically while hunting, fishing, and camping. When he's not serving his community by leading a Cub Scout troop, he enjoys playing metal music with his band. While they enjoy performing at various charity shows like Metal for Mutts, one of his band's greatest moments was opening for the multi-platinum selling rock band, Candlebox at the Q & Z Expo Center in Ringle, WI.
What defines Park City? Caring
Danielle Green
Branch Manager - Merrill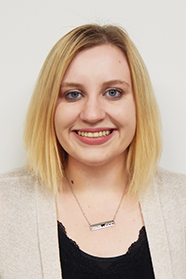 With her personal motto of "Do the thing that scares you the most," Danielle Green believes in facing challenges head-on. This sense of purpose serves her well in her role as the Branch Manager at Park City Credit Union's headquarters in Merrill. Whether leading her team, helping launch a new branch office or finding new ways to meet the needs of members, Danielle approaches each opportunity with confidence.
Danielle joined Park City in February 2014 and has served in the roles of Business Development Coordinator, Marketing Strategist and Project Coordinator. Prior to joining, she was a Social Media Manager at EatStreet, the national online and mobile food ordering service.
In addition to her in-branch responsibilities, Danielle has participated in the Wisconsin Innovation Group, a collaborative program designed to help financial professionals uncover innovative ways to better serve credit union members throughout the state. She is also dedicated to teaching young people how to succeed as a Junior Achievement volunteer.
When she's not at work, Danielle enjoys spending time with her family. If she needs a little time to herself, you might find her out for a run or curled up with a good book.
Danielle holds a master's degree in business administration from Viterbo University and a bachelor's degree in mass communications from the University of Wisconsin – Eau Claire.
What defines Park City? Community
Sarah Sturm
Business Development Manager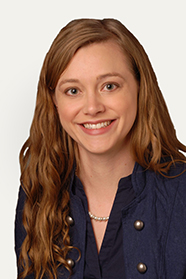 As a Business Development Manager, Sarah Sturm focuses on establishing new relationships and strengthening existing partnerships with local businesses and organizations. By effectively communicating the benefits of credit union membership and Park City's ongoing commitment to the surrounding community, Sarah plays a pivotal role in shaping the success not only of the credit union but the entire Northwoods area.
A graduate of the University of Wisconsin-La Crosse, Sarah earned her Bachelor of Science degree in Communication Studies with a concentration in Organizational and Professional Communication. After graduation, she began her career as a marketing coordinator for a La Crosse-based real estate company and eventually transitioned to work with a regional marketing company that specialized in generating opportunities for small businesses. Over the course of her career, Sarah has refined her ability to connect with business owners and customers alike, a skill that has served her well since joining the Park City team in March 2018.
When she's not at work, Sarah enjoys spending time with her husband and fur baby, as well as other family and friends. When it comes to finding ways to unwind, Sarah occasionally heads outside for some fishing, hiking, or camping; but she's just as likely to stay inside and spend the day drawing, painting, or reading one of her favorite books from the popular Miss Peregrine's Home for Peculiar Children series.
In addition to her personal pursuits, Sarah consistently looks for opportunities to get involved with her local community. Her experience includes volunteer positions with the La Crosse Area Chamber of Commerce, Habitat for Humanity, and the Gundersen Medical Foundation. Since coming to Merrill, she has become a member of the local Optimist Club and the Merrill Chamber of Commerce.
What defines Park City? Family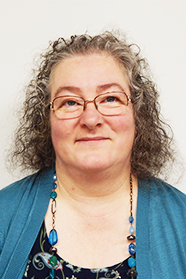 Susan Klun understands what it means to care for people. A mother of two and a grandmother of five, she prides herself on her ability to see the good in every situation and every person. As a Branch Lead of Park City's County Market location, her willingness to see any glass as half full enables her to create a welcoming credit union environment for the tellers and members of her branch.
After graduating from high school, Susan attended college where she majored in Business Management. She then balanced a busy family life with working in various roles within the foodservice industry. Her professional experience allowed her to develop excellent customer service skills while learning to how to successfully manage a team—skills that have served her well since joining Park City in March of 2018.
Susan enjoys quiet activities like fishing and gardening. She also lists sewing, knitting, and crocheting among her hobbies. When asked to share a favorite quote or personal motto, Susan's natural optimism surfaced once again as she shared her favorite saying, "You must hear 'no' before you can get a 'yes.'"
What defines Park City? Solutions
Savanna Carstensen
Branch Lead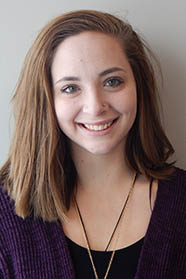 Savanna Carstensen plays a key role in making sure Park City members receive excellent service and effective solutions whenever they visit the Trig's Office branch. As a Branch Lead, Savanna approaches her role with the philosophy that "Success is a series of small wins." Whether she's leading tellers or helping members, her commitment to creating quality interactions helps make PCCU a place where everyone feels valued.
Before joining the Park City team as a teller in November 2018, Savanna gained valuable customer service experience by working in a variety of retail positions. Since making the move to Park City Credit Union, she has continued to build her professional skill set through leadership development courses at Northcentral Technical College. Her hard-working approach should come as no surprise since she operates with a personal motto of "You don't always get what you wish for; you get what you work for."
Outside of her professional pursuits, Savanna enjoys spending time with her husband and her pets—a well-rounded group that includes a dog, a cat, and a bird. Along with her husband, Savanna enjoys getting outside and playing with their dog whenever possible. An avid reader, she also likes to kick back and relax with a good book. While she reads from a variety of genres, Savanna lists the Shatter Me series by Tahereh Mafi as her all-time favorite.
Mortgage Lenders
Julia Busterud
Mortgage Sepecialist - Merrill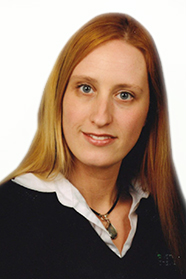 Julia Busterud joined Park City Credit Union in August 1999 as a Teller and Loan Clerk. Now a Loan Officer, Julia specializes in real estate mortgages and is also a back-up consumer lender.
Home life keeps Julia busy with her fun family! For fun, Julia puts her energy into yoga, meditation, swimming and bowling with her friends.
If you know Julia, you know she is a collector of powerful quotes from many people from Dogen Zenji to Albert Einstein. However, her favorite is from Confucius, "Wheresoever you go, go with all your heart." That sums up Julia very well!
What defines Park City? Fortitude
Heather Nieds
Mortgage Specialist - Tomahawk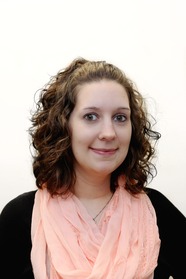 Heather Nieds has taken great pride in serving members of the Park City Credit Union. Since joining the staff in June of 2015, she has taken on many duties. This included reviewing loans for the MFR staff, volunteering in the community, mortgage lending regulation and business relationship development.
Coming from a background in childcare, Heather's goal is to always take the time to answer any questions and to help educate the members on their mortgage options. Personal care is her specialty.
Heather likes spending time with her family, taking walks to clear her mind and reading a good book.
What defines Park City? Celebrate
Valarie Susor
Mortgage Specialist - Minocqua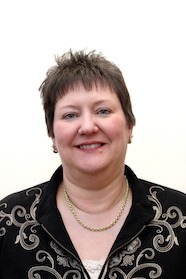 Valarie enjoys finding the fun in her role as a Mortgage Loan Officer at Park City Credit Union. Her role focuses on building relationships with members and offering real estate, business and commercial loans. And she's been building those relationships at Park City since 1987.
During her time with the credit union, Valarie has demonstrated her well-rounded skill set by serving as a Branch Manager and a Consumer Loan Officer.
When spending family time with her family, Valarie loves connecting with nature and exploring the great outdoors. She also enjoys card making, scrapbooking and baking – especially around the holidays. Valarie stays active in her community by participating in the Lakeland Sharing Foundation, United Methodist of the Pines, Junior Achievement and the Lakeland Rotary Club, where she served as Rotary President from 2005-2006.
In addition to being a licensed insurance agent in Wisconsin, Valarie has been recognized with several special awards. Her accomplishments include being named Rotary District 6220 Unsung Hero 2004-2005 and receiving a Certificate of Service Award for Community Service in 2009.
What defines Park City? Great!
Erica Curby
Mortgage Specialist - Rhinelander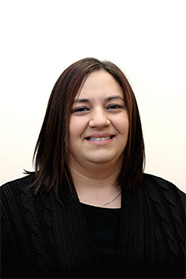 Erica Curby joined the Park City family in February of 2015. Wherever she is needed, Erica is always there to help and is a great team player. As a Mortgage Officer, she handles new accounts, loans, mortgages and teller services when needed. Erica's office is always busy serving the members of our Rhinelander community.
Erica's Associates degree in Business and Management came in handy right out of school when she worked as a teller for 4 years before joining the Park City family.
Ask Erica what she likes to do with her family and she lists playing in the great outdoors camping and riding motorcycles as her two top favorites.
What defines Park City? Family
Member Financial Representatives
Anita Holman
Member Financial Representative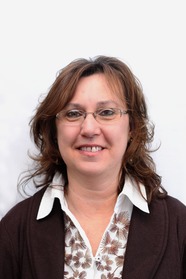 Park City Credit Union doesn't become one of Wisconsin's most progressive, fastest growing financial institutions without people like Anita Holman.
Service-driven and relationship focused, Anita helps enrich the financial lives of our members. As a Member Financial Representative, she recommends products and services that help our members gain better control of their finances.
Anita brings more than 10 years of prior banking experience. Before joining Park City, she established and built exceptional relationships as a personal banker. Her passion to help members exceed their financial expectations is what brought her to the credit union.
Within the community, Anita volunteers with Junior Achievement, working with students on financial literacy skills and providing relevant, hands-on work experiences. She also uses her skills in sewing and weaving to make keepsake bears for the Memory Bear Workshop, which serves grieving families. The bears are made from clothing or fabric that once belonged to a loved one who has passed away.
When she has leisure time, Anita enjoys reading and traveling. She lives by the motto, "Your attitude will determine your altitude."
What defines Park City? Caring
Lynda Gomben
Member Financial Representative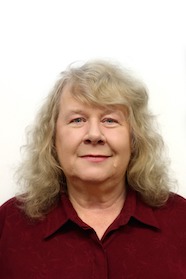 Lynda Gomben is one of those outgoing employees who greet you at Park City Credit Union. A Member Financial Representative with more than 40 years of experience, Lynda infuses every interaction with her signature friendliness and care.
For Lynda, a positive member experience is always the goal. Her previous roles at Park City were with the Member Services Representative team, where she served as an MSR Supervisor. Before joining Park City, Lynda worked inside a Bank Note Department at a local bank. From the very start of her career in financial services, she has been known for her winning personality and welcoming interactions with people.
When she's not serving the members of Park City, Lynda likes to spend time relaxing with her husband. She also volunteers as the financial secretary at her church.
In keeping with her commitment to better the lives and experiences of everyone she encounters, Lynda lists "hiring Park City employees who have gone on to top jobs" as her greatest career accomplishment. With her warm smile and welcoming demeanor, Lynda is a shining example of what makes Park City such a special place.
Anne Carstensen
Member Financial Representative - Tomahawk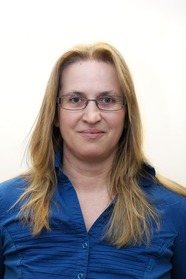 Anne Carstensen cares deeply about family well-being and aims to build long-term loyal member relationships at Park City Credit Union. She works to identify and find financial solutions across all life stages for all our members.
She joined Park City in 2014 as a Member Service Representative. Prior to Park City, Anne worked her way up from a clerk to management at My Feed Store in Tomahawk, from 1997 to 2014. It was there where she learned how to connect with people and to make a positive difference in their day.
Anne is not one who keeps still for very long, as she enjoys biking, kayaking and gardening. In the evening, she likes to curl up with a good Stephen King novel. Anne is also known to be a chocoholic! In fact, as a child she would steal chocolate out of her sister's Advent calendar.
Anne attended professional school in her home country of Germany.
What defines Park City? Family
Alysa Bagley
Member Financial Representative - Minocqua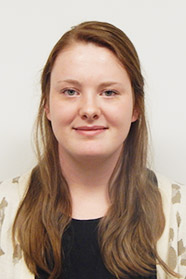 As a Member Financial Representative at Park City Credit Union, Alysa Bagley focuses on providing members with an enjoyable experience every time they visit. From helping them with the basics of opening an account to walking them through the details of more complex financial solutions, Alysa is an outgoing teammate focused on building positive relationships.
After starting her career with the T.A. Solberg Co., Bagley transitioned to the financial world, bringing her winning blend of customer service and community commitment to Park City in February 2017. Her experience in multiple industries gives Alysa a well-rounded approach that allows her to make any PCCU member feel at home.
When she's not helping members secure their financial future, Alysa likes to go hiking with her fiancé and her fur children. If she's looking for more relaxing downtime, she prefers to unwind by baking or reading. Given her choice in hobbies, it should come as no surprise that Bagley lists "watching the Food Network" as her guilty pleasure. As for her favorite book or author, there are simply too many to list.
While Alysa enjoys taking it easy, she also understands the value of hard work and perseverance. Her involvement with our #ShareTheCare events is a perfect example of her willingness to work hard in the pursuit of a worthwhile goal. Whether at work, at play, or helping others, Alysa's dedication can be summed up by her personal motto: "There is no elevator to success. You have to take the stairs."
What defines Park City? Community
Ann Duerr
Member Financial Representative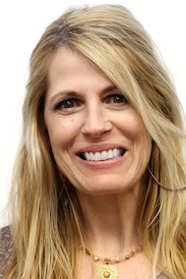 As a Member Financial Representative, Ann works hard to ensure every credit union member feels valued and appreciated. Whether she's helping someone open a new account, apply for a loan, or learn the benefits of online banking, Ann's welcoming personality and financial expertise combine to make the Park City experience something special.
When she joined the Park City team in October of 2015, Ann brought more than 27 years of customer service and accounting experience gained during her career with Eastbay. Her experience serves her well at Park City, as she is able to identify member needs and determine the best solutions with ease.
Ann's caring ways extend beyond the workplace to her home, where she enjoys tending to her flower garden and houseplants, as well as cooking and baking for her family. When she's not busy taking care of others, Ann has been known to spend the day shopping for antiques or reading classic books like her favorite, Jane Eyre by Charlotte Bronte.
What defines Park City? Cooperation
Collin Kaiser
Member Financial Representative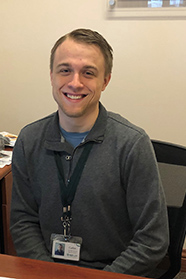 As a member financial representative, Collin Kaiser understands that personal relationships are at the center of every successful member interaction. Whether he's opening new accounts, taking loan applications, or presenting one of Park City's innovative financial programs, Collin demonstrates a consistent focus on tailoring solutions to members' individual needs.
Before joining the Park City team in October 2018, he spent more than a decade refining his customer service skills in the food and beverage industry. As a server and bartender, he not only learned how to deliver exactly what people asked for, but also how to anticipate their needs and personalize their experience. These skills have allowed him to provide the exceptional level of service that sets PCCU apart from other financial institutions.
When he's not creating welcoming experiences for members at his Park City branch, Collin likes to unwind by playing video games, shooting pool, or reading a novel by Dan Abnett, his favorite author. With hobbies that include cooking, hunting, and fishing, he splits his downtime between the kitchen and the great outdoors. When asked about his cooking skills, Collin proudly responded that he can cook minute rice in only 59 seconds.
Personal service, attention to detail, and a winning sense of humor—these are just a few of the qualities that help make Collin such a valuable part of the team here at Park City Credit Union.